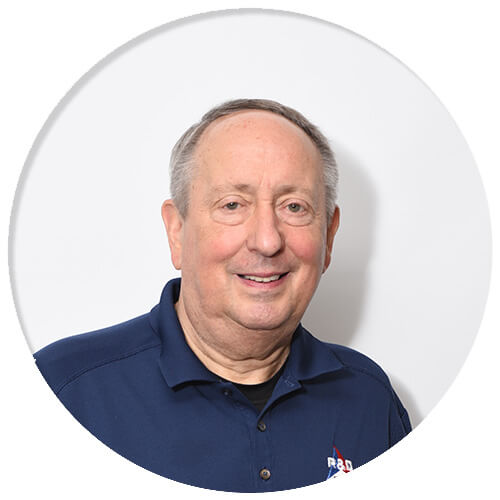 Rod Roth
---
Majority Owner, CEO
Rod Roth was born with a plastic spoon in his mouth. His father, Merrill Roth, spent his whole career in the plastics industry, and Rod followed suit. Merrill started Grant and Roth Plastics in 1946 with a home-built compression press and one customer. When Rod left the Air Force, he went to work for Grant and Roth Plastics and stayed until the company was sold to SPM. Rod's experience at Grant and Roth Plastics included everything from machine operator to General Manager.
He has been active in the Society of Plastics Engineers, which awarded him the Lifetime Achievement award, and the Society of Plastics Industry, where he was President of the Northwest Chapter and frequent speaker at national conferences.
In 1996 Rod and his two partners, Janet Evensen and Sal Gonzalez, started R&D Plastics LLC. The goal was to service small to medium sized customers who needed design assistance and could not go off-shore. The company has grown an average of 8% a year for the last 21 years. It currently has seventeen injection machines ranging in size from 40 tons to 720 tons.
Rod supports the plastics engineering program at Western Washington University. He sponsors three scholarships, brings in interns every summer, guest lecturers in classes and conducts an industry tour of plastics companies in the Portland Area once a year for a bus-load of students.